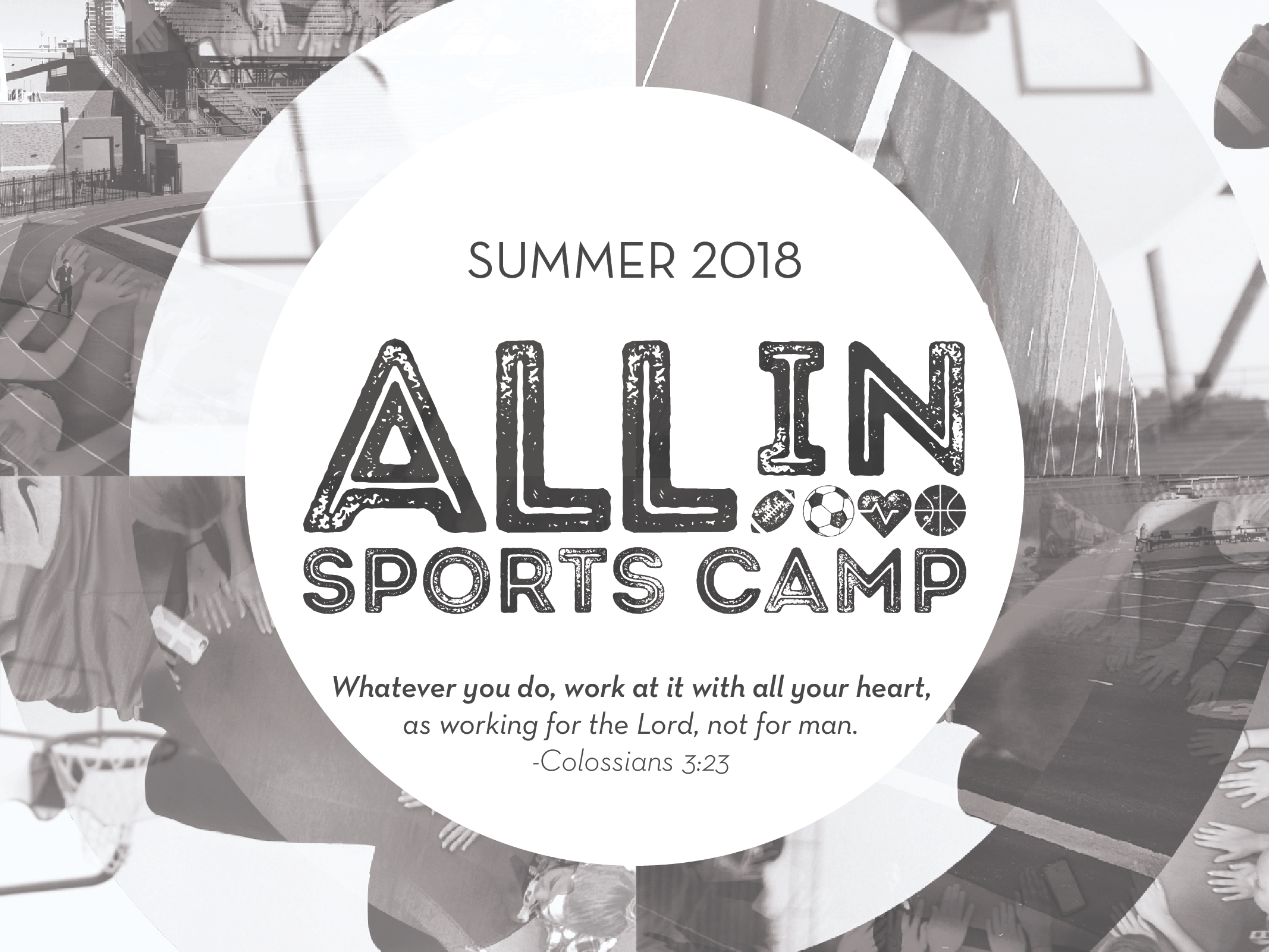 All In Sports Camp
June 18th - August 6th, 2018
$0 - $60
WHO: 10-14 year old students
COST: $60/camp $25/Father/Son Camp (Sign up before 5/15 for Early Bird Price!)
WHERE: Orchard Hill Church
Times of the event are subject to change.
ALL SALES ARE FINAL.
Please register each participant for the event they will be attending. List ALL of the names of participants in the section "Who's Attending" with what event they will be participating in.
Camps will be run at Orchard Hill Church!
Girls Basketball (9-11:30am) : June 18 - 21
Boys and Girls Soccer (3:30-5:30pm) : June 18 - 21
Father/Son Camp (5-7:30pm) (Age 6-11) : June 26 & 28
Boys Basketball (9-11:15am) (10-12 year olds) : June 25 - 28
Boys Basketball (10:30am-12:45pm) (13-14 year olds) : June 25 - 28
Cross Country (8-11am) : August 6 - 9
Payment is required at time of registration. If you are unable to pay online please contact Matt Henson at mhenson@orchardhillchurch.org
Check out our event website page to see more event details.
CARAVAN18 Staff Application Form
July 21st - July 29th, 2018
$475
Thank you for considering joining us on CARAVAN18!
We are very excited about this trip and are totally stoked that you're interested in partnering with us this year!
MISSION: To help students in the Cedar Valley become more fully devoted followers of Christ by taking steps closer to Jesus no matter where they are currently at in their faith journey.
DATES: Depart Friday, July 21st and return Sunday morning July 29th
We will have our first leader meeting before the Parent Meeting in June (date tbd)
A mandatory Staff Training will be scheduled in early July.
CARAVAN STAFF CONTACT: Ali Sheahan - ali.sheahan@naz.org
Expectations for Volunteer Staff for CARAVAN18
Lead a small group (without a co-leader)
Attend daily leader meetings
Be willing to sacrifice personal agenda so that students are always first
Accept, adhere, and help enforce the Caravan Guidelines found online on the Caravan website
Respect, follow and support Caravan Core Team leadership
Follow all BIGhouse & CHAOS student ministry volunteer Covenants (to be shared and discussed at training)
Staff cost of CARAVAN18 is $475
This is an application process
A $100 deposit is due at the time of registration.
The remaining balance will be due at the leader training in July
We do NOT want money to the be only reason you are unable to join us.
If scholarship assistance is needed please fill out the following form.
We also encourage you to send out support letters.
Talk to Kristina McBurney or Ali Sheahan if you need financial assistance.
CARAVAN18
July 21st - July 29th, 2018
$699
CARAVAN18 is headed to Pensacola, Florida!
WHO: Any 9th - 12th grader
WHERE: Pensacola, Florida

WHEN: July 21 - July 29th

PRICE: $699

$150 Non-Refundable Deposit (Must pay at the time of registration. Deposit secures your spot.)

$50 sibling discount for households with multiple students going on CARAVAN. Discount applied after registration.
For more information visit the CARAVAN Website
Contact Kristina McBurney if you have questions at kristina.mcburney@naz.org